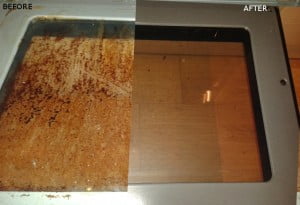 Spend your time however you want rather than in unbearable hours of oven cleaning. Trust our endorsed oven cleaning service in Walthamstow and forget all about your worries!
Discover The Amazing Benefits You Get With Our Oven Cleaning Service
Our professional oven valeting services in Walthamstow are backed by years of experience and the necessary cleaner endorsements. Alongside come the results of our work, which you will certainly benefit from:
Fully-vetted trained technicians - we send trusted and reliable professionals that can comply with all your specific needs.
All cleaning solutions and equipment provided on-site.
Eco-friendly service - we use professional washing detergents, to assure you that our work is pet-friendly and pregnancy safe.
Your stove is safe to use right away and you can start cooking.
Service available every day.
24/7 customer support.
Free oven liner for every oven cleaning customer.
Full Walthamstow coverage. You can also find us in Tower Hamlets, Hackney, Bow, Bethnal Green, Chingford and more.
Hire professional cleaners in Walthamstow and do the things you love
Our cleaning process includes the dip-tank method. It consists of taking apart the portable parts of the oven and soaking them in a powerful cleaning solution. This allows the complete removal of any dirt and burnt-on deposits. Meanwhile, we deeply scrub the cooker cavity. When all is dry and polished to a shine, we put the parts back and inspect the proper work of the cooker.