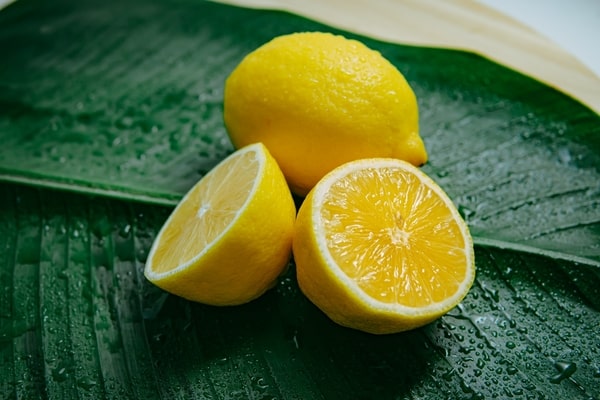 Fed up of buying expensive cleaning products that rarely live up to their promises?
Clever marketing sees us buying hundreds of different cleaning products a year, all of which claim to make our cleaning tasks exponentially easier.
However, this is rarely the case, and these often watered down formulas prevent us from getting the clean finish we desire.
For a spotless kitchen, book our professional services:
So, stop wasting your money and go back to hygiene basics. The key to a great clean is all the ingredients, and often the best ingredients are those you already have in the house.
Take Lemon, for Example
This sharp citrus fruit is a kitchen staple and will readily sass up any recipe.
However, its citrus properties also make it a cleaning powerhouse. The citric acid in lemons is anti-bacterial, antiseptic and acts as natural bleach.
It really couldn't be a better choice for cutting through tough grease and making your oven sparkle once again.
So, how do you go about using lemon as your super cheap cleaning agent?
Check out our two different lemon juice cleaning methods below for all the details: 
Method #1 – Lemon Cleaning Agent 
Replace pricey cleaning products with this simple DIY lemon cleaning agent that's sure to cut through all the grease.
Juice two lemons.
Mix the lemon juice with water and put on the stove to boil.
Once boiling, mix this with a tablespoon of your regular dishwashing soap.
Once the mixture stirs, take it off the heat.
Leave to cool before transferring into a sprayable bottle.
Spray the solution directly onto areas of dirt and grime and take a scourer or towel to clean off.
Method #2 – Lemon Oven Steam 
If you're battling tough grease, your oven will enjoy pre-clean oven steam to loosen the dirt and make it easier to cut through.
Fill a glass bowl with boiling water.
Squeeze two lemons into the water.
Place the bowl in the oven.
Let the lemon-infused steam melt the grease and fat and give you a great head start to your oven cleaning.
Method Three – Lemon Rub
Alternatively, if you're in a rush, you could cut a lemon in half and rub this into the oven glass as another means of loosening dirt.
Cut three lemons into halves.
Once your oven is steamed to loosen initial tough stains, go in with your lemon halves, rubbing them across the oven surface for a concentrated dose of citric acid.
This citric acid will work to directly breakdown the dirt and make the cleaning process far easier.
It has proven lemon to be as powerful as other at-home products such as vinegar and baking soda, not to mention a fraction of the price.
With so many cleaning methods from the humble lemon, you can say goodbye to unnecessary branded products and save time, money, and elbow grease when you use this staple kitchen ingredient instead.
It's a trick that even professional oven cleaners used to make customers go "wow".