There are many countries and cultures that celebrate Mother day. It's a time of the year we once again venture off searching for different gifts for mom. The celebrations varies from country to country, but most of them note it in March or May, depending on Easter's date. This is a day when we state our love for mothers who prove that you don't actually need a single day to do that. They take care of the house duties, raise children and are basically superheroes. Imagine what will happen if one of their biggest and most burdensome household chores – oven cleaning, is taken care of by professional cleaners. What will be outcome?
That Mother's Day Gift Will Take Immense Amount of Effort from Her Shoulders
Let's answer this question first – what is the regular time it takes to fully clean an oven? Depending on the last time you cleaned it and given the fact if you live in a big family that prefers home-cooked meals, it will mean your oven gets dirty more often than not. A deep oven cleaning takes professionals around 1.5 or 2 hours, which means in a home environment with the present tools it will take at least a day. Imagine how she could be doing something entirely else, more useful and interesting.
Think about the Pleasure of Cooking in a Clean Oven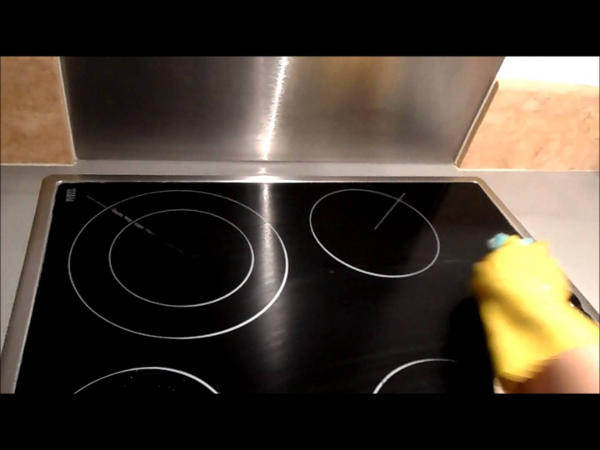 Cooking in a clean oven is much faster. That's because there is no greasy grime coating the fan of your cooker or the heating elements, allowing for better circulation of heat inside the oven chamber. Same is the deal with the greasy hobs. They heat and work less efficiently when burried under a thick layer of fat.
What's more, no smoky flavour or burning hobs any more. It is very common with dirty ovens that the grime intervenes with the taste of the meals and spoils it.
More Time for the Family
Needless to say, she will certainly feel better when there's no pending grimy oven waiting for her in the kitchen. Less time spent on cleaning it equals more time for different activities that bring more joy and happiness. She will finally be able to spend weekends with her children, without having to worry about the impending cleaning chore. If not convinced, take into account a TED talk that tackles the problem of women not having enough time due to domestic chores. It goes on to show the positive effect of women, empowered with time, free of cleaning duties, and the positive effect this has on society.
Better Cooked Meals
A dirty oven is a home to many a bacteria whose only job is to spoil the quality of your dishes. Hygiene is the defining word of a kitchen – after all, this is where you stir up meals that feed you and your family. Nobody wants to eat dirty stuff, and that's why we always wash the food before cooking and the utensils we use to cook it. But we rarely get the idea that we shouldn't stop there and scrub the appliance we are cooking in, too. This will improve the whole process of cooking, hygiene-wise and take it to a whole different level. Great mothers day ideas so far!
Immense Gratitude
There are many gift ideas for mothers day. Nevertheless, giving the gift of time is the best one. Mother or wife, she will be more than happy to have more time for her family. That's why here at Maggie's Oven Services, we are ready to help any family in London with their household duties and make sure they will spend the holiday together!