With every home sale, the issue of fixtures and fittings is always to consider at some stage of the process, and it concerns both the vendor and the buyer.
It's a contentious matter because there is no particular or legal definition of what items or furniture go as fixtures, and what – as fittings. Plus, there is a chance the items a buyer expects to find in the new home don't match with what the seller intends to leave behind. This only makes the situation more complicated.
So, whether you sell or buy, it's important to get well informed about fixtures and fittings and negotiate what the property will include at an early phase of the sale proceedings, so it goes smoothly, with no conflicts.
Fixtures Or Fittings, Where to start?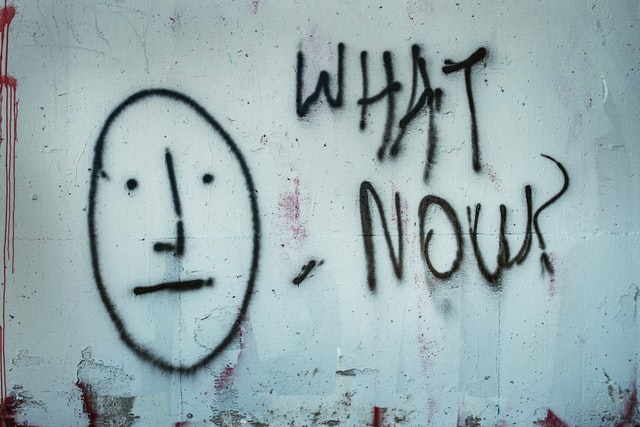 Worry not!
At Maggie's Oven Cleaning, we got you! Read on the facts regarding fixtures and fittings covered by our expert team to help you make the home selling or buying an enjoyable experience.
Remember that for business, commercial-grade kitchen cleaning can make all the difference, just as domestic kitchen cleaning or any of its specialised parts: appliance cleaning, professional oven valeting, and AGA cleaning or BBQ clean-up.
Now, to the question,
What Are Fixtures & Fittings?
First, let's try to explain what counts for a fixture and what constitutes a "fitting".
What Are Fixtures?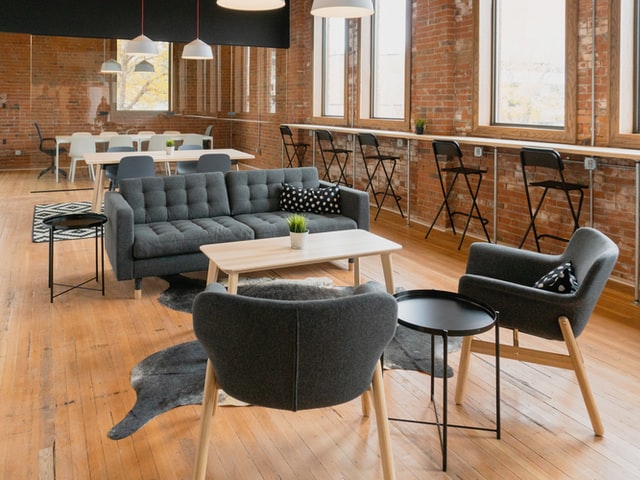 Although there isn't a set definition, fixtures are generally all items attached to the building. This includes items and furniture that are bolted to the walls or the floors of the house:
Tables
Sofas
Beds
Curtains
Blinds
Carpets
Lamps
Mirrors
Paintings
Appliances like refrigerator, washing machine, oven, dishwasher, dryer, etc.
Toilet seats
Shower curtains
Soap dispensers
Toilet paper roll holders
Sometimes, old and worn-out furnishing needs to be removed where there are other ways than trash, as it damages the perceived value interior design can create.
What Are Fittings?
Meanwhile, fittings are the free-standing items or objects attached to the building only by a screw or nail:
Light fittings
Plug sockets
Sinks
Faucets
Integrated appliances
Kitchen units
Islands
Worktops
Cupboards
Plugs
Built-in wardrobes
Fireplaces
Satellite dishes
Doorbells
Alarm systems
Toilets
Showers
Bathtubs
Basins
Towel rails
Radiators
Boilers
That's most in plumbing, heating, and even doorknob installations.
Fixtures Or Fittings?
The distinction between free-standing items and fittings is important because there is a general rule according to which:
Fixtures are included in the property value, whereas fittings are not.
Why Fixtures & Fittings Are Crucial to Property Sales
Fixtures and fittings are amongst the factors that affect the value of a property. They add up to or reduce the price significantly.
If a seller takes all their furniture alongside some items considered as fixtures, he loses up to £15,000 of the property money. And a buyer sometimes pays more money, presuming certain items are part of the house, and ends up unpleasantly surprised. The value gap is one of the tools property buying companies use to drive business.
So, before the sale process goes through, take your time to clarify well all fixtures and fittings with the buyer/vendor.
Negotiation Tips On Property Value
It takes good manners and proven negotiation techniques to get the most of the property price. Let's go through some useful tips on how to communicate your preferences as a seller or a buyer:
Be calm, polite, and patient. Avoid pungent responses and be humble when you claim your demands. Listen to the other side's requirements, too. When you're friendly, the chance for the other party to consider your wishes raises.
Make sure that the negotiation happens face-to-face. This guarantees a sale as accurately as possible and eliminates most risks of misunderstandings.
Avoid any unreasonable demands. Otherwise, it's possible to ruin the sale.
Extravagant demands lead to arguments. Be careful not to involve in one. First, ask yourself if a fixture or a fitting is valuable enough. There's no point to argue about keeping a certain item if you're throwing it away later.
Write down any arrangements and agreements, so there aren't any disputes once the sale proceedings begin.
Fixtures & Fittings Form (TA10)
Still, the most secure way approach to avoid disagreements between a seller and a buyer is to use a fixtures and fittings form (TA10 form). It's paperwork that shows exactly what items and contents the sale includes alongside the property itself. The aim of the form is to make it completely clear for both the seller and the buyer what stays in the house and whatnot, so no conflicts arise. The form saves the buyer any surprises of missing items or unexpected left behind items.
The TA10 form consists of sections of items that buyers usually expect to find in a new home. For each item, the property seller marks if it's a fixture or a fitting and, respectively, if it's included in the sale or not.
The sections of items in the paperwork cover all contents in a property – from appliances and furniture to satellite dishes and plumbing installations.
Equipment such as boilers, central heaters, light control, power plugs, insulation and doors.
Kitchen equipment included.
Bathroom with suite and toilets (this parts includes details like toilet roll holders and bath curtains.)
Sellers must inform of rooms that still have any
Taverns and rails for the curtain. As with tapestries.
Light accessories. If the vendor takes light fittings, then the basic fitting and bulb need replacement.
Units fitted, like closets, cupboards, shelving, etc.
Exterior area. This covers any outside area linked or part of the home so that balconies are as important as gardens.
TV and telephone, including any current television or telephone facilities – aerial television, sat dish, or receptor telephone.
Fuel inventory. This area is designed for properties such as log burners with fuel-burning equipment. The vendor must declare that when they leave, they leave any gasoline behind.
Usually, the seller draws up the inventory list of items included in the property price, says inventory professionals LIC. But, if a buyer offers to pay more money and demands additional items to stay in the house, the seller agrees in most cases.
There is always an opportunity to add new sections of items if both sides need so, so the form follows their personal preferences.
It's important that both the seller and the buyer go through the form precisely and make sure it covers everything.
Once every detail is discussed and agreed upon, the fixtures and fittings form becomes part of the contract of sale and acquires legal meaning.
Fixtures & Fittings, Final Thoughts
So, fixtures and fittings don't have to be a burden of property sales. To avoid any problems and have minimal stress and selling or buying a house:
Maintain open and loyal communication with the other side.
Talk face-to-face and discuss every questionable item to make sure there aren't any troubles in the end.
Make it very clear what stays in the property and whatnot, and what's included in the value.
When you achieve to arrange the issue of fixtures and fittings, the sale process continues smoothly and both the seller and the buyers are content in the end.
–